DoKnowBe Tree: Your Unique Leadership Design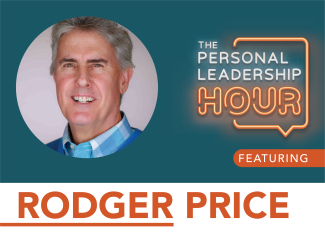 Effective leadership means acting in alignment with your own unique design. Leadership skills are not always inherent, but when those skills are offered through experiential and reinforced learning models, they can be developed.
In this session Rodger Price will share Leading by DESIGN's understanding of what makes people willing to fully engage and follow some leaders and not others. He will also share the five key areas that make up a leader's unique design. You will be challenged to look at your own design in the session and also beyond.
You will learn how:
To navigate through the simplicities and difficulties of leadership
To identify unique leadership design and how it will help you to lead differently 
Our beliefs shape our world which can make us keenly acute to some kinds of wisdom and blind to others
Rodger Price is the owner and founder of Leading by DESIGN. He considers himself one part engineer, one part businessman, and many parts coach and teacher. After more than a decade as a mechanical engineer, Rodger shifted from developing world class automotive products to developing amazing leaders. He spent the next 20 years in executive development for a variety of organizations: Prince/Johnson Controls, Twisthink, Courageous Leadership, and the Reformed Church in America. With a passion for design, science, learning and faith, Rodger brings a unique perspective and method for developing leaders.
This event is part of the following series