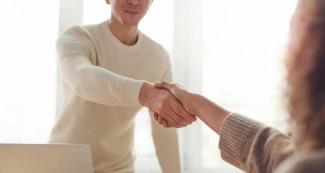 The Complete Leader is a leadership ecosystem, supporting leaders across the globe in their journey to grow and change their worlds. This site contains the resources designed to hone your leadership abilities. 
Our purpose is to grow great leaders because great leaders change the world! We provide the resources and expertise to help individuals, teams, and organizations reach their greatest potential. We accomplish this through coaching, training, facilitating, advising, and consulting using assessments, models and diverse expertise.
Become a Complete Leader. Join the community to gain access to even more of our resources, each designed to help you on your leadership journey.
27 Competencies
The Complete Leader is the only leadership system that offers all 27 skills required to be a Complete Leader.
Resource Library
Your memberships unlocks a vast library of articles, blogs and videos offering key insights and advice on the 25 leadership competencies.
Virtual Learning
This site offers both live virtual and self-guided virtual learning courses on a variety of topics. Explore our course listings and check back regularly for new courses.
In-person Learning
Throughout the year, The Complete Leader community hosts live learning opportunities, workshops and leadership events. Click below to see the current calendar.
The Complete Leader Program
The TCL Program is a targeted leadership development program that is supported by an exclusive group of industry thought leaders and a toolbox of resources, including the book and this website community. It is available as an open-enrollment program, for individual leaders, and as a company-sponsored program designed for a group of leaders in one organization.
The Book
Designed as a resource guide to be revisited regularly, The Complete Leader book outlines the 25 leadership competencies, and gives tactics and activities to improve and master them.
Podcast
Our podcast with host Dale Dixon, TCL Founder Ron Price and a variety of special guests, covers a variety of leadership topics and concepts.
Assessments
Get started today by taking the free 25-question sample leadership assessment, or join our community for access to the complete 125-question assessment, where you will discover your aptitude for each of the 25 competencies that are necessary to become a Complete Leader.

When you join The Complete Leader program, you'll also receive access to a variety of TriMetrics assessments, including stress quotient, emotional intelligence and more.