Lisa Aldisert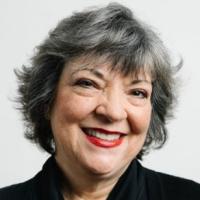 Location
New York, NY 10011
United States
Dr. Lisa M. Aldisert is an internationally recognized business advisor, trend expert, speaker and author. She is president of Pharos Alliance Inc., an executive advisory firm specializing in strategic planning, organizational and leadership development for entrepreneurial organizations.
Lisa spent over 16 years in the banking industry. Her clients ranged from fast-growing entrepreneurial companies to multinational Fortune 500 corporations. Her blend of experience in working with corporate conglomerates, privately held businesses operated by entrepreneurs, and being a business owner herself makes her a unique advisor. She strengthens connections between CEOs and their management teams, analyzes and enhances organizational dynamics, and assesses areas to improve systems and procedures.
She is the author of Valuing People: How Human Capital Can Be Your Strongest Asset and Leadership Reflections: 52 Leadership Practices in the Age of Worry and is the co-author of The Small Business Money Guide: How to Get It, Use It, Keep It. Lisa is also a contributing columnist for business and professional periodicals and frequently speaks on strategic business topics.
Focus: Lisa served on the faculties of NYU's School of Continuing and Professional Studies and Cornell University and is a member of the Trustees' Council of Penn Women. She also serves on the Board of The Penn Club of New York.
Contact