Build Your Self-Leadership Skills: A 9 Session Program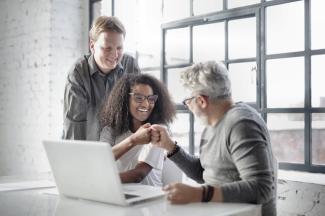 When you lead yourself better, you lead others better.
Self-Leadership is the ability to influence yourself so you can do what matters most. It starts with you and radiates out to others!
In this program you will:
amplify your own strengths and leverage them to increase your results,
practice new skills to grow self-leadership, and
design a system to continue leading yourself well into the future.
What You Can Expect Overall
The impact of strong self-leadership is critical to doing, in the words of Peter Drucker, "the right things" and "doing them right". Whether an entrepreneur or organizational leader these are skills to advance your leadership. You will learn to use skills such as, personal accountability, decision-making, planning & organizing, problem solving, emotional intelligence, and understanding & connecting with others, and more.
Each virtual session will be packed with content, activities, and interactions. You will transfer learning to the workplace by experimenting with new strategies, asking for feedback, and improving your interactions with colleagues.
This virtual program has nine, 2-hour sessions. The number of participants is limited to 20.
For your convenience, a recording of each session will be available along with plenty of resources to reinforce your new skills.
Fall 2022 Cohort sessions:
September 27
October 4, 11, 18, 25
November 8, 22
December 6, 20
Time for all sessions:
9:00 am – 11:00am PT (noon - 2:00 pm ET)
Learn more here.