Hasan Tahsin Güngör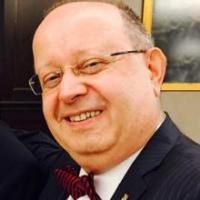 Location
34330 Besiktas/İstanbul
Turkey
Hasan is the founder and president of İş Kavramları Consulting and Achieve Global Turkey located in Istanbul, where he actively pursues his career as a consultant, coach and entrepreneur. He completed his education in two areas: economics and musical instrument design and making; he is a luthier. Hasan has over four decades of business experience in various areas such as auditing, international trade and manufacturing. Transforming his experience and knowledge into consultancy business, Hasan is the initiator of the concept "Consulted Consultant" and has become the "go-to"consultant in his network by mentoring others in becoming successful entrepreneurs and consultants.
Hasan is a faculty member of Mimar Sinan University in Istanbul and he lectures on "Preparation to Business Life" with a great popularity among senior class students. He is a member of ETAM, which is an organization aiming to improve the cooperation between investors and universities in the field of industrial design. He is also an active player in founding and managing NGO's. He is still an active member of Turkish National Committee of Lighting.
Hasan is a certified consultant of Target Training International. As part of The Complete Leader faculty, Hasan's emphasis will be on helping leaders develop self management skills, creativity and authenticity. Hasan and his wife Arzuman, whom he has been married to for 32 years, live in İstanbul, Turkey.
Contact