Alexandre Fernandes Ribas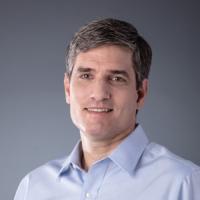 Location
Brazil
São Paulo-SP
06470050
Brazil
President of TTI Success Insights Brasil, also founder of Venko Consulting, Success Tools and Success For You Publishing, all of them located in São Paulo, Brazil. Work with assessment tools since 1994.
Member of the TTI Success Insights advisory council, Member of the Robert Hartman Institute, B.S. on Business Administration from Universidade Mackenzie, graduated in Work Psychology from UFPR, MBA – Human Resources from FIA-USP and two extension courses from Harvard.
Already conducted consulting and training projects in companies such as Abbott, Roche, Volkswagen, Covidien, GE, Nextel, Bayer, Novartis, BD, Tokio Marine, SAS, Warner Bros, Toyota, Markem Image, Carrefour, Johnson & Johnson and others.
Certified as Executive & Leader Coach, Personal & Professional Coach and Positive Coach.
Certified in HPI-Human Performance Improvement from ASTD and CPBA, CPVA and CPTHDA from TTI Success Insights.
Contact